CROCODILE POSE
Makarasana
"Makara= A huge sea animal, which has been taken to be the crocodile, the shark, the dolphin, but is probably a fabulous animal." (Sandy Anderson)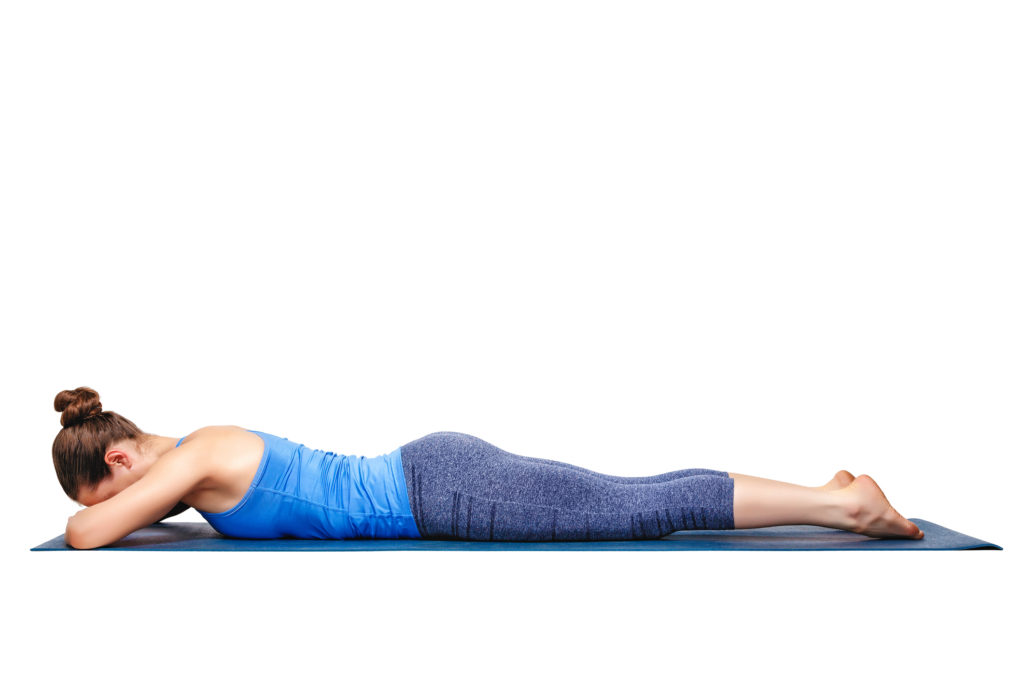 Steps:
Lie on your stomach.
Place the right hand on the left shoulder and the left arm on the right shoulder and rest your hands on the forearms.
Legs are open as wide as your mat (not as shown in picture above) and feet are turned out.
Inhale and relax into the floor. Be heavy.
Hold for at least 5-10 breaths.
Modifications and Props:
You may place a blanket on the mat to cushion joints
Variations:
Legs can be together and you can reach the feet back (as in picture)
Benefits:
Allows body to rest, assists in breathing
Contraindications:
Shoulder injury